Love Grows Here Products

Hello BlogFam! Happy January 2022. In preparation for Valentine's Day, we have new "love grows here" merch! In addition, you may have noticed the changes to the site at the beginning of 2022, with a new color and overall vibe. Currently, we use TeeSpring as our merch company, you can find our online shop here. If you order now, you will get these cute designs in time for Valentine's Day!
Our first tee, is a long sleeve with a 3″ x 3″ blue hand drawn (by yours truly), and digitized heart. It comes in light blue and navy blue.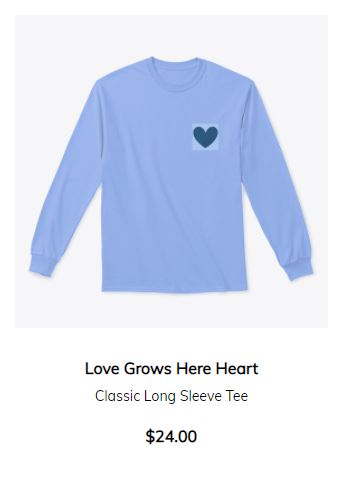 The second design is a grey short sleeve tee, with the words 'love grows here', in my handwriting. You may remember my post from last summer commenting about the song by Edison Lighthouse, "Love grows where my Rosemary goes." This is again the theme of this shirt. It is simple design, but cute!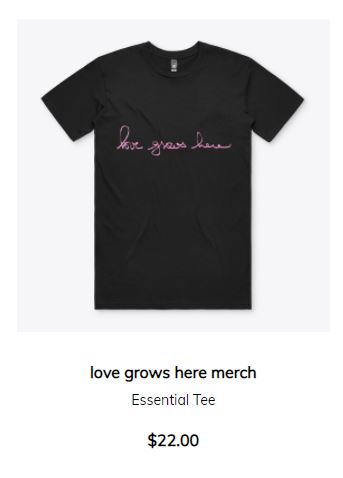 ---
---