Meal Prep: Summer Edition

Hello everyone! This meal prepping post is the SUMMER edition *yay*. What does that mean you ask? Well, during the summer months I find I cook less to avoid the heat coming off the oven. Therefore, I wanted to share with you some meals that either don't require too much heat OR can easily put in the crockpot. Similar to the post from March, I'll provide a grocery list!
Soon, I will be receiving my first ever GREEN CHEF. (I picture myself in the green suit from Always Sunny along side Bryce Harper while cooking my first box!).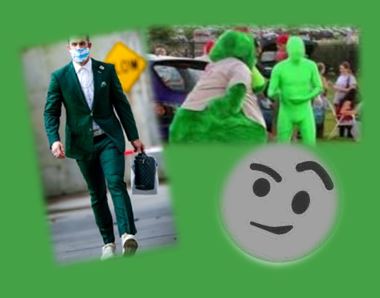 Anyway! Last year, I opted into two different meal delivery programs to get through most of the pandemic without having to leave my house! This year, I wanted to try it again, because it certainly does make things easier. As schedules start to fill up the convenience would sure make things easier. I figured why not try a healthier meal kit delivery. It takes about a week or two to receive your first box after signing up, so the meals I'm presenting in this post will get me through to my first delivery.
Also! You can get $55 off your first GREEN CHEF meal kit using this link: link here for $55 off!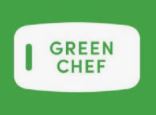 Meal Prep
Okay, now back to our regularly scheduled program, had to get those baseball and always sunny references in first. Plus what a great offer from Green Chef. While you wait for your first order, the below can be the meals that get you through the brief wait. 🙂
This weeks meals:
If you'd like to make the above, here are the groceries you'll need:
Fresh Baked Bread (Sandwich)
Kaiser Rolls
Pita Chips
Granola
Yogurt
Spinach
Blueberries
Sprouts
Celery
Carrots
Black Olives
Capers
Roasted Red Peppers
Green Peppers
White Onions
Garlic
Italian Seasoning
Beef Broth
Worcestershire Sauce
Red Wine Vinegar
Extra Virgin Olive Oil
Artichokes
Mayo
Whole Milk
Parmesan
Feta
Provolone
Cream Cheese
Sour Cream
Chicken Breasts
London Broil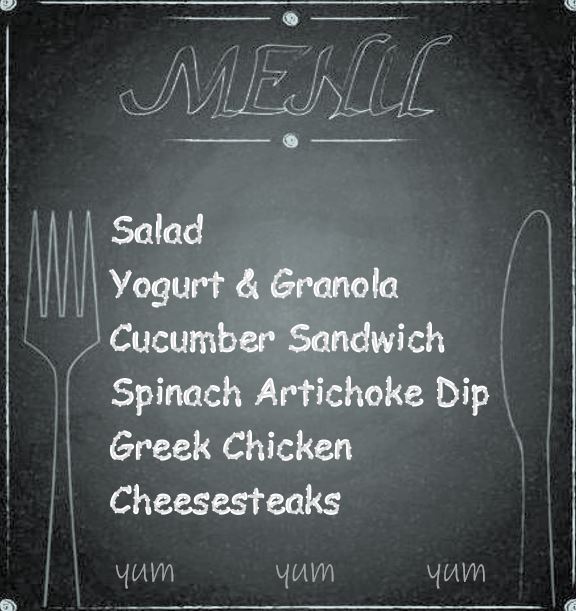 ---
---