2022 Holiday Gift Giving Guide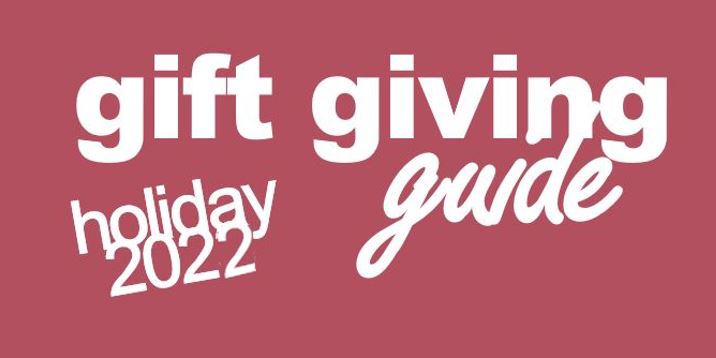 Today's post is a gift giving guide! These are all things I would personally love to receive for Christmas, birthday or any special occasion! These gifts lean toward the feminine side of things, but most can be for anyone. Especially your girlfriend, wife, or partner. Perhaps a mother, aunt or sister! The suggested gifts range in price from $10 to $300 dollars. Be sure to screenshot and send a subtle hint too! #giftsforher
$10-15 DOLLAR GIFT IDEA: THE CHRISTMAS PICKLE
Sharing little traditions or starting one with a loved one, is a cute and good way to spread the holiday cheer.  This particular ornament is specific to Christmas, but there are many others which would make small momentos to share the love.
$20 -25 Gift Giving Idea: encouraging mug
This adorable mug can be found on Etsy! It comes in three different styles.  If the person you are purchasing for loves Ted Lasso, this would be a great gift.  This etsy shop has many more mugs from other popular shows too!  A mug makes a great gift for the coffee or tea lover in your life! 
And who doesn't love Roy Kent?!
This particular design makes a great gift for a sister and/or best friend who is still on the look out for her lightening! 
$25-30 Gift Giving Idea: Packing cubes
For the organizer in your life!  Or maybe just a traveler who would like to be organized?! These packing cubes are a great gift for anyone in your life who might travel even a little bit. Also a perfect gift if you are getting engaged this holiday season and will also be planning a honeymoon!  Perfect for a college student, travel partner, world traveling sister or a business woman.  
$30-50 Gift Giving Idea: gift card
This middle of the range gift giving, is slightly harder to get perfect.  However, if you have a book lover in your life, a Barnes and Noble gift card makes for a 'thoughtful' gift that isn't personal.  This way, the receiver can go get what they want and spend their holiday time doing the best leisure activity: reading. 
If you don't have a book lover in your life, this could a Michael's gift card, or as simple as Amazon!
$50-55 Gift giving idea: Fragrance
This makes a great gift because it comes with three difference perfumes, in small sizes. The packaging is adorable, and of course there are many more giftable sets like this one.  This is one of many I like!  For your own personal gift, you should find out what type of scents the gift receiver would love.
$80-100 Gift giving idea: Espresso Maker
This espresso maker is on sale the week I'm posting this! This is another great gift for those who won't splurge on themselves.  Or, if you are buying for your household, and this is a gift to yourself AND your partner, or even just your guests.  This particular espresso maker comes with a frother, and has amazing reviews.
$100-200 Gift giving idea: concert
Going to a concert, especially a symphony, or theater show makes for a wonderful and memorable gift. Personally, I absolutely love going to anything from seeing a band play, to seeing an amazing theater show, and especially going to see the symphony.  Anything involving music and an evening out makes for a great gift! Complete the show with a nice dinner, and it is a night made in heaven!
$200-300 Gift giving idea: jewelry
A piece of delicate jewelry is enough to make a girl swoon.  This particular piece is from Etsy, and I just love how great it looks on its own, or stacked with other rings.  The seller has many other options perfect for your partner, in all metals and with other stones, not just diamonds. 
---
---