Daily Affirmations: June Edition!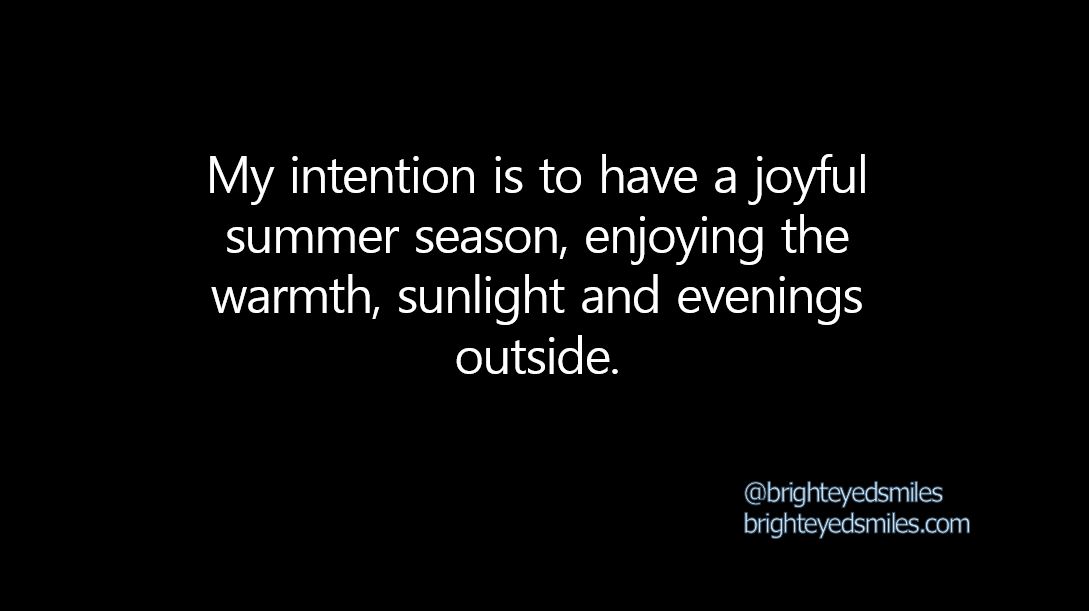 Welcome to a new daily affirmation track for June. Once again, keeping under 5 minutes, to start your day off. These affirmations are focused on creating the feeling of summertime! If you haven't listened to my first affirmation track, from February this year, it is worth a listen!
Recreating the feeling of being a little kid and getting ready to be done the school year. Feeling the warmth of the sun on your skin, or maybe a brief run through the sprinklers. It should evoke feelings of the sounds of summer, the lively board walk, or the ocean waves. I hope you enjoy!
Affirmation Track
This season, I will summon the relaxed feeling that I used to get as a little kid getting ready for the school year to end.
Each morning I will renew my sense of forward looking energy.
My intention is to have a joyful summer season, enjoying the warmth, sunlight and evenings outside.
This month, I celebrate the natural cycles of our universe and appreciate the beauty of all things, as small as a firefly and as vast as the ocean.
I will delight in the little mother nature ' winks' that come my way.
As I move through each day, I will focus on what I do know, and gather information about anything I am uncertain about or curious to learn.
Throughout each week, I will find moments of nourishment, moments to play, and moments to make progress on my goals.
This month, I commit to finding activities and spending time with people who make my soul sing.
Each day, I will do at least one favorite activity.
Before I go to sleep tonight, I will smile at the day I just lived, and get excited for the next day to come.
I will sit longer in the experiences which are peaceful, experiences which provide ease and a relaxed lightness.
As I move about the month, I will adjust my schedule and routine to meet the needs I personally have.
---
---