Second Chances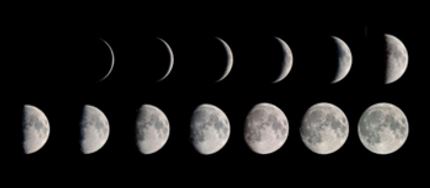 Can you think of one instance in which a second chance would have been great? An interview? A relationship? A career choice? Thinking about these moments, name the top three things you would change before going into the second chance. Preparedness?  Deodorant?  Self-reflection?  Word choice?
Welp. Today, I am here to tell you some great news! The western world considers January 1st the start of the new year. However, some scientists, astrologers and most of Asia instead celebrates the LUNAR new year!  This means a second chance to kick-off 2021.  If you just felt a sigh of relief, this post is really for you!  If you have already started on your goals and do not need the second chance – there may be some encouraging information here at the very least!  Plus, I have included some new inspiration prompts below.  I sincerely hope you enjoy!
What is the Lunar New Year?
Personally, the lunar new year has been on my radar since beginning my career due to the international nature of supply chain. Not only did I quickly learn time zones and different holidays globally, I also realized how important the lunar new year is to so many! During this time, offices and factories take breaks, families celebrate and typically large festivals take place. It really is an exciting time for people to look forward, have feasts, set resolutions and enjoy one another's company. You may know that due to the US culture, our celebrations are much shorter than most other countries. While we celebrate New Year's Eve, most countries recognize the Lunar New Year have a FIFTEEN (15) day extravaganza! This fifteen day starts off on the New Moon cycle and ends on the next Full Moon.
Oprah Magazine provides a great overview of the lunar new year and how it is calculated (here).
This is your official second chance!
So yes, the lunar new year is your official second chance to set your year goals.   If you have not yet made progress on your resolutions or goal setting, now is the time! The 2021 Lunar New Year begins today (February 11) with the New Moon and ends on February 27th (on the Full Moon).
Use this time to make your 2021 goals more realistic, re-start those you have already set. Or perhaps you haven't tried vision boarding yet and think that will give you a jump start! Either way, let yourself have this second chance. Reinvigorate your dreams, break them into smaller pieces until you get the feeling you can achieve them.
inspiration prompts
At times, it can be much easier to be inspired from our external world.  Therefore here are some questions and prompts to inspire thoughts:
1. Take ten minutes to think about all of your accomplishments to date in life.  Allow your mind to wander, and if you please write them down.  This can range from learned how to ride a bike to became an investor or perhaps raised two children, trained a pet, earned a degree, ran a 5k, stayed hydrated today.  Anything and everything you consider an accomplishment write it down!
2. What are the main areas of your life you would like to see change or grow?  Physical, Career, Emotional, Social, Spiritual?
3. In the areas you would like to see change, name a person who currently exhibits the changes or growth you would like to see.  What behaviors, attitude or habits does that person have, which you can begin in your own life?
4. Do you feel as though your dreams for yourself are too large to accomplish?  If so, use a mind map or other brainstorming method to identify smaller pieces.
5. List one action you will take TOMORROW toward each of your focus areas.  
Journaling
I recommend keeping a journal between now and the full moon.   List out the above reflections, your readjusted goals and any thoughts and feelings.  Write in this journal at least once a day after reviewing your thoughts from day one.  Keep track and give yourself credit for any action you take (including starting this journal!)  Below I have linked journals available on Amazon in a variety of styles which I've enjoyed.  The one thing I require of my journals is a spiral bound!  Therefore, each below has this in common.  The first is a simple, plain half sheet.  The second has a cute saying 'Believe you can, and you are half way there'.  The third has the little elastic band which I really love!    
Let's connect.
Please let me know if you will give yourself this second chance! I would also love to know if you are already a celebrator of the Lunar New Year!
---
---