Creating a playlist to help achieve your dreams!

Thank you for so many sweet comments, texts and messages on the vision board and goal-setting posts.  Happiness fills my heart to know that this site is becoming a source of inspiration!
Now that we've explored the visual and verbal side to our goals, it is time to add another facet: sound. For some, music is so personal, evoking more emotion versus looking at a picture or reading words.  In this article, a music therapist discusses how music helps us to achieve our goals.
It takes fuel to stick with our goals!  If music is your source of fuel, this post is for you!
In the past, I've created playlists just for fun, or if I enjoyed a particular song I would make sure it was apart of my favorites list. This will be my second time creating a deliberate playlist related to my goals and dreams. It worked the first time, so may as well try again!  An extra fun part of selecting songs and giving them added meaning comes when you hear the song while out and about.  It can instantly provide motivation and uplift the mood!
If you decide to do this – I would love to hear about your experience: if you would like, please comment below 🙂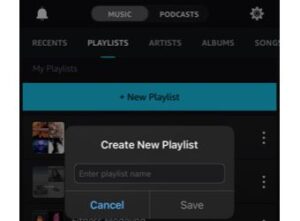 Let's go:
The plan is to pick songs that speak to your heart and  directly elicit happy feelings. Let this be an enjoyable exercise, something that lets you explore new music or make a list of all of your favorites! My first ever "All my dreams come true" playlist contains music from all genre's. I used Amazon Music (most songs I want are available with my Prime Subscription).
I love music but am not the best at remembering songs, artists and the like. If you are similar, find someone that has this talent – the talent of a music library in my mind, thankfully I have a family member who provides this resource happily! 
Picking a 'Walk-Up' Song
Baseball is my favorite sport. In my opinion, it explains life extremely well.  That is a story for a different day (p.s. Opening Day is currently scheduled for April 1, 2021; which is less than 90 days a way! Fingers-crossed we will be in the clear at that point in time.)
Annnnnyway… in baseball the players have 'walk-up' songs.  The song goes through the loud speakers for the audience to hear upon the players walk-up to the pitchers mound or to bat. The song is selected by the player to get them hyped up, to get the audience going and acts as a tool to identify the player. The player's walk-up song is apart of their overall image/brand.
With this in mind – think about your own vibe, and the vibe you would want to be associated with YOU. This will be the first song on your playlist.
A few I'm considering but haven't fully decided for myself:
Here is another good resource
of real life walk-up songs!  After all… we are going to hit these goals out of the park people! (
immediately
forget that you read that… I've been told I'm good for a 'dad' joke).
Pick a song that goes with your theme of the year.
If you don't already have a song in mind, this can be as simple as searching for songs that contain your chosen word for 2021.  Always remember your playlist can be updated therefore don't stress if you can't find something that feels like it fits at first.  Keep looking and eventually it will all fall into place.    
Pick songs associated with your focus areas & goals
This step might be a bit easier because many artists sing about their accomplishments, whether it be:
In all seriousness, I do love that song – so its on my list! Some more predictable songs include:
Hopefully this was fun and helped provide some good examples.  I realize the music here might not be for everyone, please comment down below the songs you selected or you felt would help someone else with their playlist!
Happy listening 🙂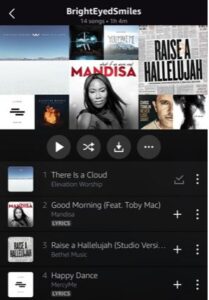 ---
---